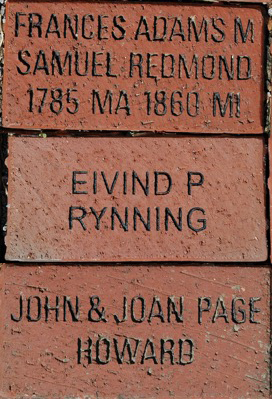 Honor Bricks
Honor bricks are a timeless way to honor a loved one, family member, spouse, or yourself. The bricks also offer an excellent way to pay tribute to a distinguished member of the community. Your brick placed in the walkway to the entrance of the Academy museum will be viewed by all who visit the Historical Society. The durable red brick, sized 8 inches wide by 4 inches high, will accommodate up to 3 engraved lines.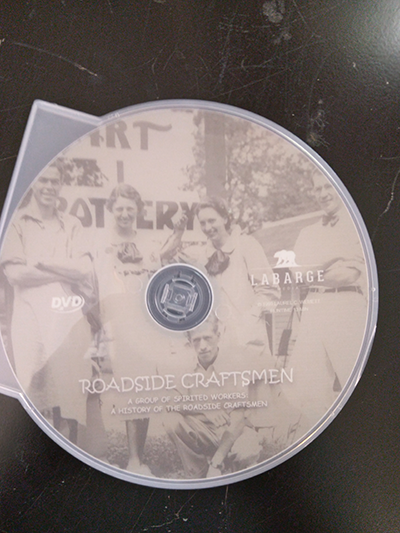 Roadside Craftsmen
By Laurel Wemett
DVD Recording of "A group of Spirited Workers: A History of the Roadside Craftsmen." Runtime 13 minutes.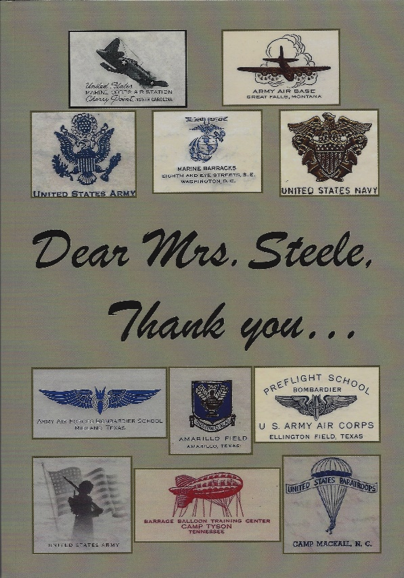 Dear Mrs. Steele, Thank you...
By Judi Stewart and Dianne Crowley
Wikipedia defines a time capsule as "a historic cache of goods or information." The story in this book is such a time capsule that begins in 1942 and ends in 1945. This book contains letters from soldiers and family members who wrote to Mrs. Lena Steele over that period. The letters, which were recently found, appeared to be untouched from the time they were placed in a small box until discovered in the fall of 2019; an appropriate description of a time capsule. The book offers a snapshot of young men and women sent to war and their deep bond to the community in which they grew up. It is dedicated to the soldiers and the woman, Lena Steele, who kept that bond alive for them during those war years.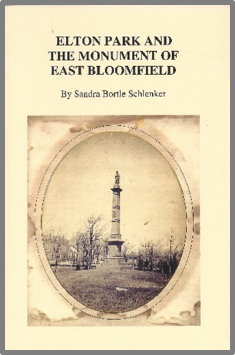 Elton Park and the Monument of East Bloomfield
By Sandra Bortle Schlenker
History of Elton Park, the Civil War Monument with profiles of Civil War soldiers and Civil War letters written by Oscar Parker.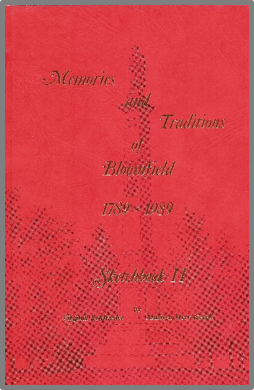 Memories and Traditions of Bloomfield 1789 - 1989
By Virginia Schroeder and Marilyn Herr-Gesell
The history of Bloomfield, N.Y. starting with the Native Americans, Phelps Gorham purchase, early settlers and their families, Taverns and Inns, Churches, Schools and Industries and Businesses.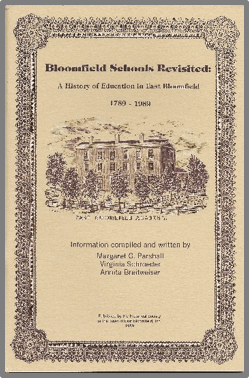 Bloomfield Schools Revisited: A History of Education in East Bloomfield 1789 – 1989
By Margaret G. Parshall, Virginia Schroeder, Annita Breitweiser
History of educational institutions beginning with District 10 of the first settlement in Bloomfield, N.Y. to the current centralized school system.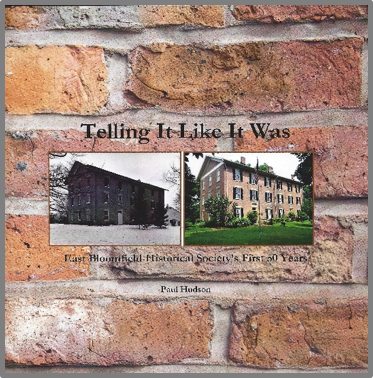 Telling It Like It Was East Bloomfield Historical Society's First 50 Years
By Paul Hudson
In celebration of the Society's 50th anniversary, this book stitches together the history of East Bloomfield Historical Society using "newspaper articles, reports, Society minutes, historical files and ephemera dating back over a century."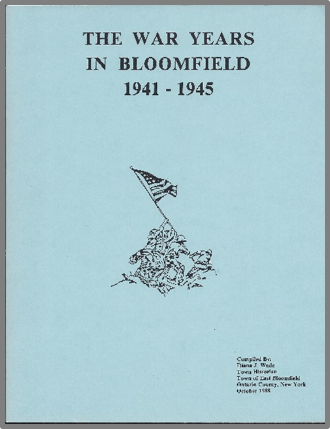 The War Years in Bloomfield 1941-1945
By Diana J. Wade, Town Historian
The book is a compilation of the East Bloomfield Review, a newsletter producted by Mrs. Lena Steele and sent to the men and women from East Bloomfield, N.Y. and surrounding area towns, who served in the armed forces during World War II. The Review contained items about the soldiers, town happenings; births, marriages and deaths. Wonderful source of local history during these years.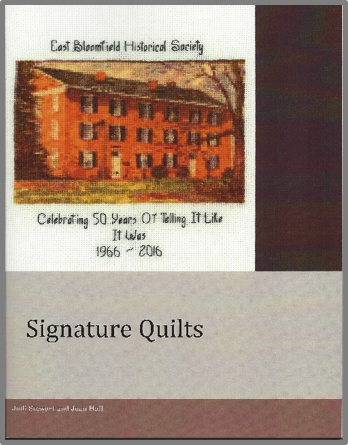 Signature Quilts
By Judi Stewart and Joan Hall
In celebration of the East Bloomfield Historical Society's 50th anniversary, the Society the members were invited to participate in creating a 50th Anniversary Signature Quilt. The book tells the history of signature quilts and contains color photos with the history of the five signature quilts in the Society's collection. The earliest quilt is approximately between 1830 and 1860.